Amanda and I spent a long weekend up at my folks place up in Deer Island, New Brunswick Canada. Located in the Bay of Fundy, this location is an excellent place to find alcids, gulls and other seabirds. This area makes up the Quoddy Region Important Bird Area known for its large feeding congregation of many seabirds. We were fortunate enough to spend a day out birding by boat around the Fundy Isles including Whitehorse Island, Deer Island, and Head Harbor Passage. The waters were pristine and the day could not have been nicer!
Whitehorse Island

We first aimed for Whitehorse Island, the southern-most breeding colony of Black-legged Kittiwake. As we approached the island we spotted an adult and juvenile Bald Eagle, while a Black Guillemot and Spotted Sandpiper flushed from the rocky ledges.

Black-legged Kittiwake nesting colony
We spent some time picking through the Black-legged Kittiwakes nesting on the steep, rocky face of Whitehorse Island and flying in with nesting material.
As we left the Whitehorse area, we headed south through Spruce and Sandy Islands where we had several Bald Eagles and countless Black Guillemots. We also spotted small groups of Red-necked Phalaropes working the kelp beds – about a total of 20 Phalaropes, just a fraction of the historic numbers this area used to see during migration.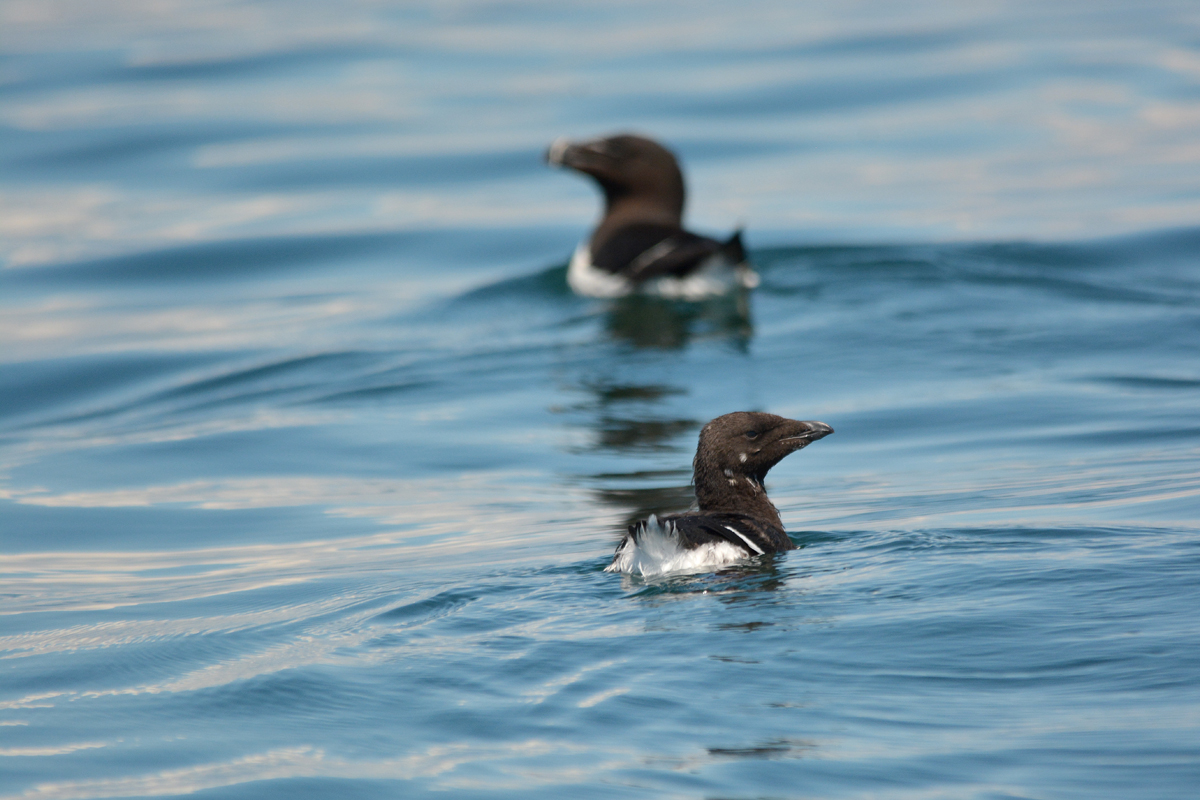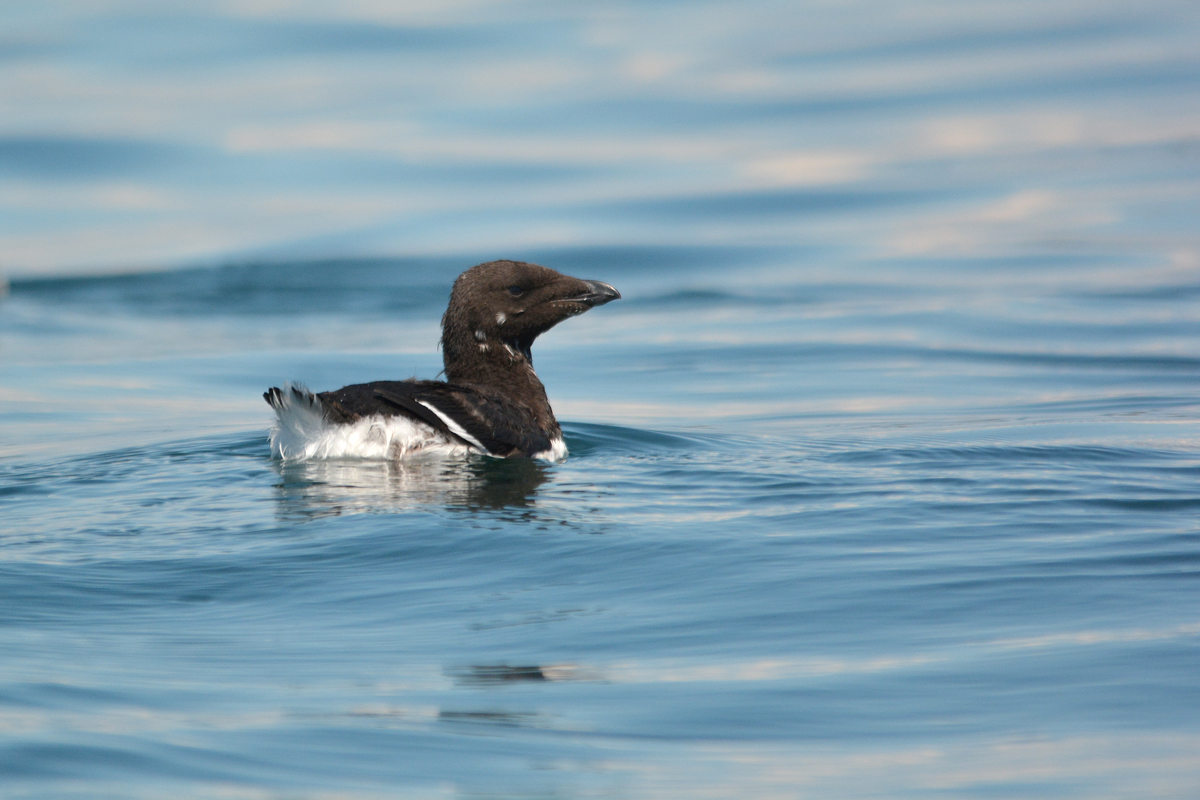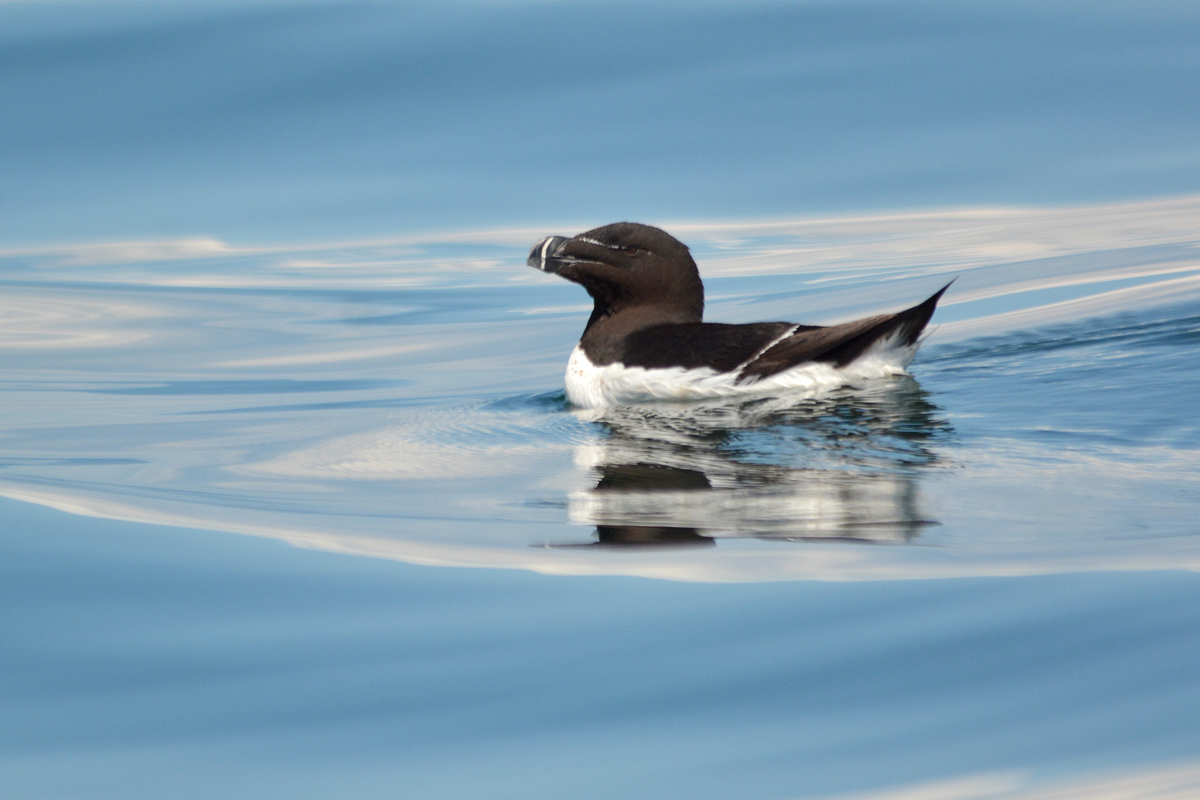 Along the way we encountered an adult Razorbill toting around its young and allowed for some excellent views for everyone.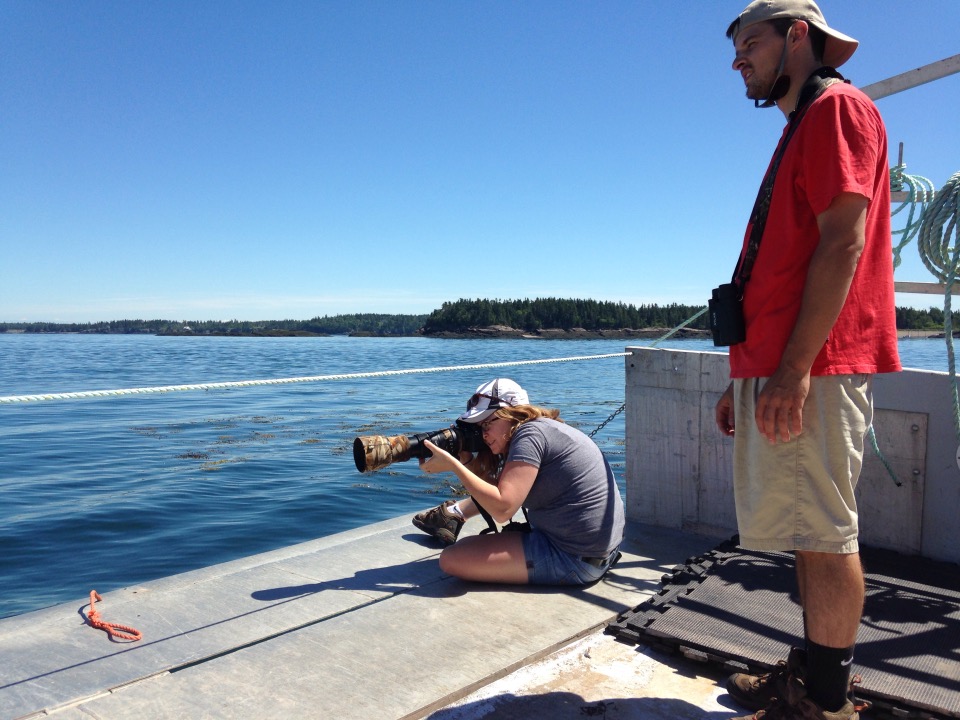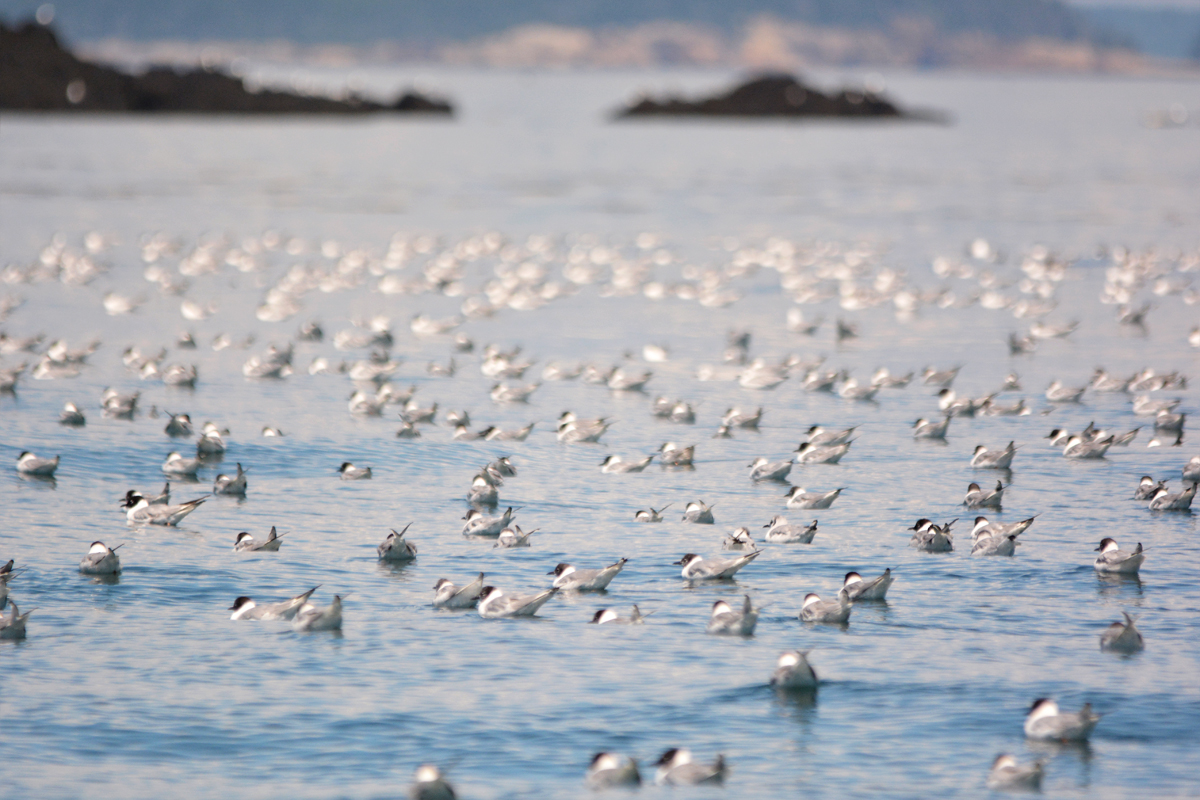 One of the more notable highlights was the concentration of Bonaparte's Gulls. As we were watching seals on Casco Bay Island, we spotted a huge group of Bonaparte's Gulls in the distance closer to Deer Island. We approached the group as they settled on the water and can estimate somewhere close to 1500 birds in a moderately tight group – it was quite a sight and certainly the most we've ever seen at once. The photos do not do it justice and it was nearly impossible to pick out any Little Gulls in the group, which have been seen in the area in recent weeks.
We continued south around Indian Island and headed back north through Head Harbor Passage